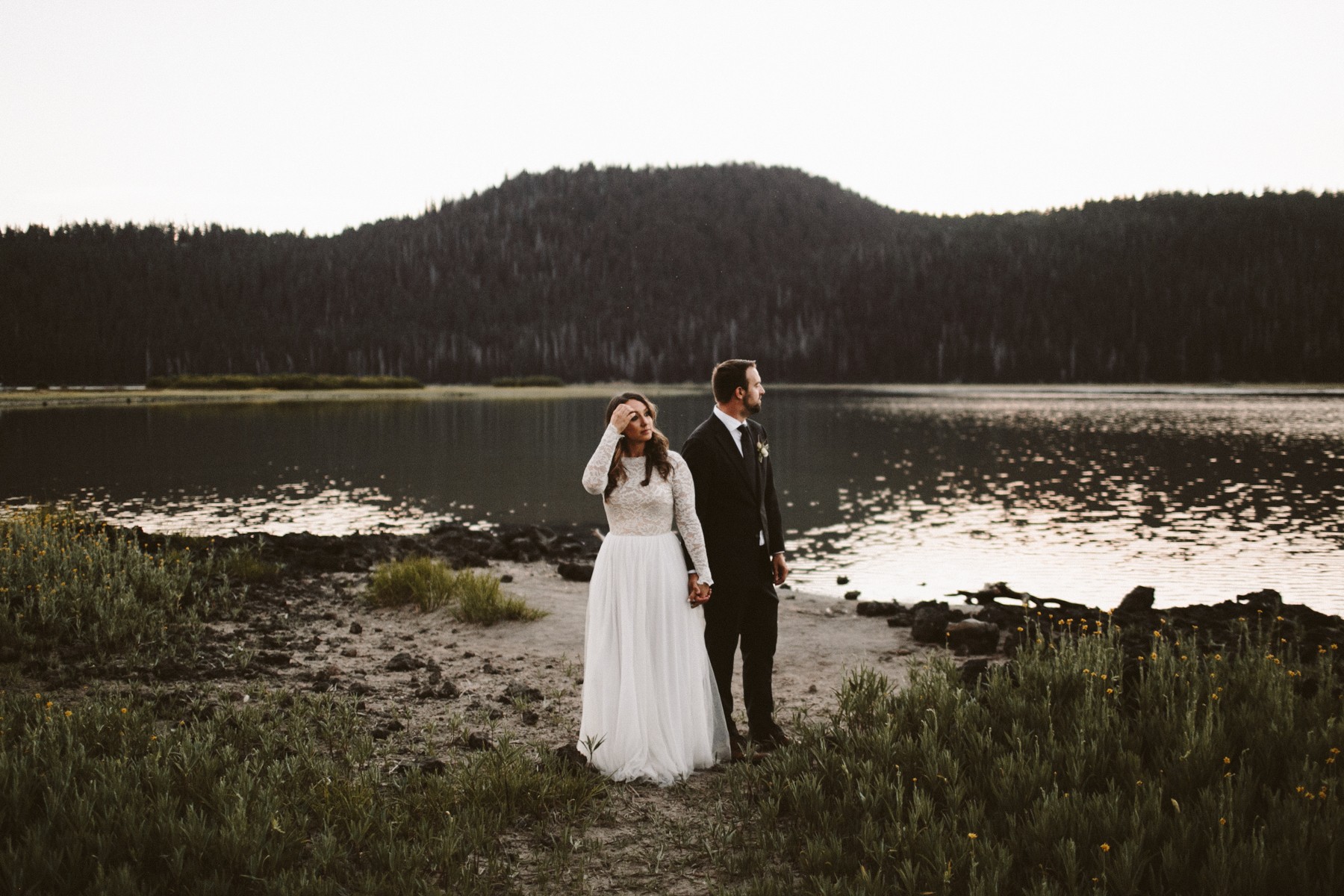 A planned vacation to a dream destination with her wedding dress secretly packed in her carry on. Calling their parents the day after to say, "We freakin' did it."
All elopements have an element of surprise and overall feeling of I-can't-believe-we're-actually-doing-this — but Brittni and Dave win the best kept secret award.
To all the people who have found me on the interwebs all these years and came out and eloped in my town, I love you I love you I love you.
Engagements on a Monday. Wedding on a Tuesday.
My kinda week.
ps–Oregon is insane.nutso.breathtaking.
dress: Wear Your Love
florals: The Posie Shop
cake: Foxtail Bakery
ceremony venue: Tumalo Log Cabin